Paris COP21- Reducing Global Warming One Step at a Time
By Ed Weisberg
Last month in Paris, despite the terrorist attacks and dangerous conditions, people of the world came together at COP21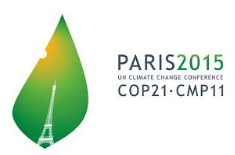 to forge an important pledge regarding climate change. At this conference, representatives from hundreds of countries, including the largest industrial nations in the world agreed to reduce greenhouse gas emissions with the goal of limiting global warming. In a historic agreement 195 countries agreed to reduce their carbon output "as soon as possible" and to do their best to keep global warming "to well below 2 degrees C". This agreement marks a historic turning point in our goals to reduce greenhouse gas and pollution.
Reaching this agreement was difficult. However, developing programs and implementing changes to achieve the goals of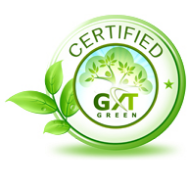 the agreement will be even more challenging. As with any major change the best way to "eat an elephant" is one small piece at a time. One of the most painless first steps which can be taken is to reduce the GHG produced, energy used, and amount of fossil fuels used in making plastic products. According to the Worldwatch Institute, over 299 million tons of plastic were produced in 2013, up 4% from the previous year. New technology provides an easy way to immediately reduce the climate impact of this production, without any compromise in functionality, cost increase, or loss of jobs.
ECOgrade® COG resin is an alternative to plastic that helps the world's producers reduce their climate impact.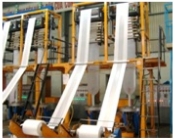 ECOgrade resin is a versatile material that can replace virtually any plastic materials. Depending on the desired product, it can be modified to be photodegradable in sunlight (such as for making carryout bags), or not (for items such as car bumpers). Depending on the requirement, ECOgrade resin can stand on its own or be complexed with polymers in specific percentages to meet performance requirements. Regardless of what is made with the ECOgrade, however, one thing is for certain: It will reduce our use of fossil fuels, lower greenhouse gas emissions, and cut down on energy use in manufacturing. In the case of disposable items, it is designed to photodegrade if littered or lost, eliminating the plastic pollution issue that is damaging our oceans and landscapes, but even when modified for non-degradable applications, it will reduce our impact on the planet.
There are many small steps that we can all take to reduce our impact on the environment. At GXT Green, we look forward to continued product development for the long haul!
Edward Weisberg is Senior Vice President of Marketing and Business Development, GXT Green, Inc.